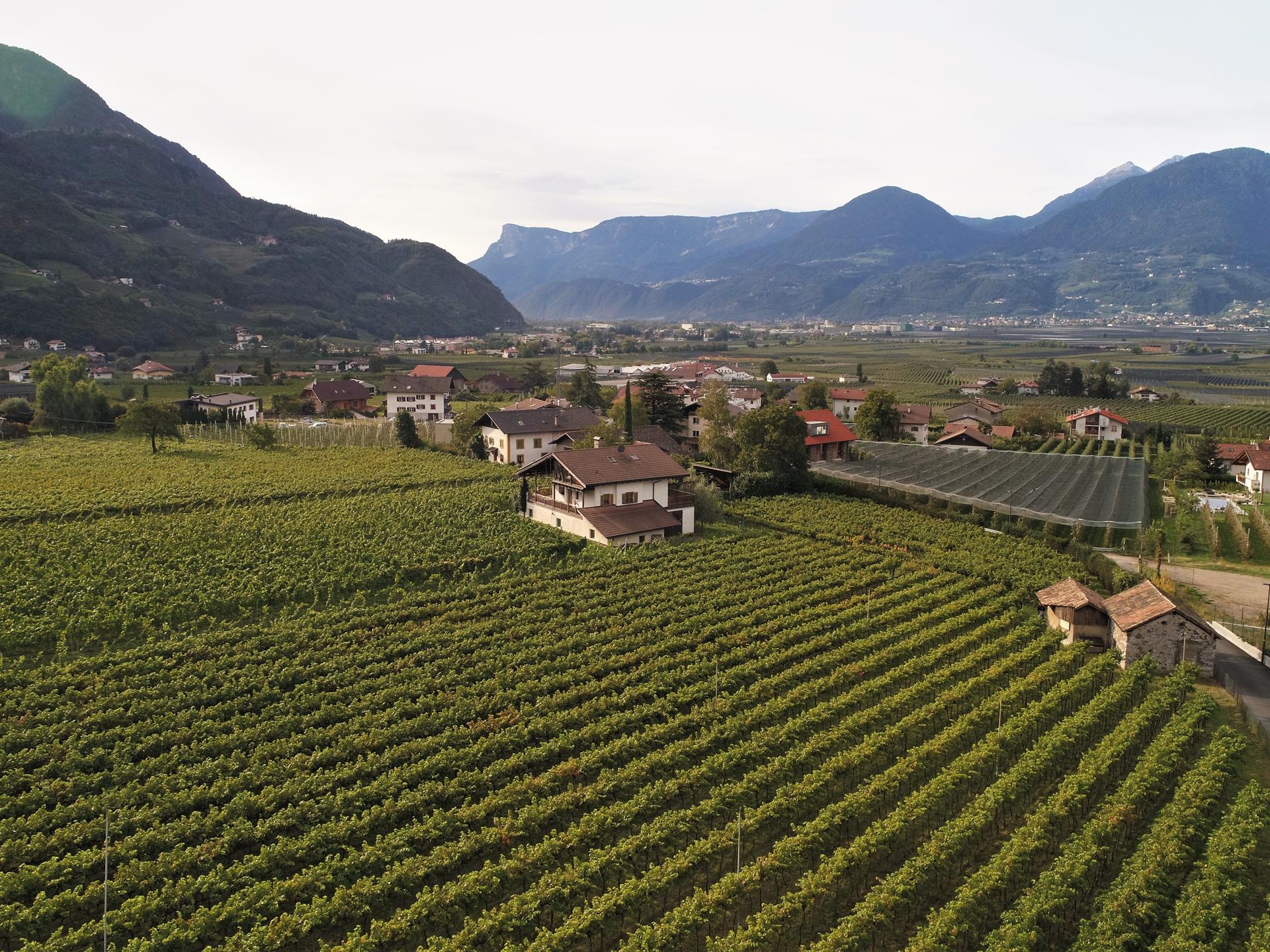 Wine by a Folk Hero
The heritage of an ally of Andreas Hofer
A statue of Blasius Trogmann stands in the Merano neighborhood of Maia Bassa, where a street is named after him, too. That is not a coincidence: Blasius Trogmann is regarded as Andreas Hofer's most important ally in the Tyrolean Rebellion of 1809. A native of Merano, Trogmann had another passion apart from the one for his home, however: wine growing and winemaking.
Blasius Trogmann was able to pursue that particular passion at his home, the Finkhof estate in Hagen, a Merano neighborhood with generous sunlight situated between the spa town proper and the Trauttmansdorff Castle Gardens. A contemporary chronicler notes: "(...) in the quiet and tranquil grounds of Hagenach, the vines, turned toward the midday sun, cook a delicious juice."
People realized very early that Hagen was a suitable area for wine growing: the Finkhof estate was first mentioned in a document in 1213. In the 18th and early 19th century, the aforementioned Blasius Trogmann would be the one to work that land and deliver his wines all the way to the capital of the Austrian empire. Even today, more than 200 years later, the estate is still run by the Trogmann Innerhofer family. And they are still passionate about wine, which they also sell in their very own farm store, the Bottega contadina Merano. All four members of the family work in the business, making a living from wine growing.
Wines produced by the Finkhof winery include a light and fruity Schiava (Vernatsch), an intense Merlot, and a complex Lagrein. In addition, traditional methods are used to process Schiava grapes into sparkling wine, which is sold under the brand name "Hagenach," named for the area where it grows and matures. Last but not least, the range is rounded off with an elegant white cuvée bearing a name which proves that the people of the Merano Finkhof winery feel an obligation toward their family and estate heritage: it is called "Blasius."
"For centuries, the Finkhof has served as an estate winery, and we, the heirs, try to keep that tradition alive."
Konrad Innerhofer, Finkhof
Wine Varieties
Lagrein
Chardonnay
Vernatsch
Merlot
Cabernet Franc
Pinot Grigio