Estate Winery with Divine Assistance
The Heinrichshof is the birthplace of the patron of Bolzano
The Heinrichshof in Bolzano is an estate winery with help from above. From far above. This is where Blessed Heinrich of Bozen (also known as Henry of Treviso) was born, who today is a city patron of the provincial capital. At the same time, the Heinrichshof is not only history, but rather is also working successfully in the here and now. For instance with its noble swill.

We will get to that wine with the special name, but first a few more words of history. The Heinrichshof in Bolzano is one of the oldest estate wineries in the city. Its roots go far back into the Middle Ages, and today it is the Oberrauch family that sets the tone. Together with winemaker Klaus Wieser, they work with Yellow Muscat and Cabernet Sauvignon, but above all else with the indigenous grape varieties of Schiava and Lagrein.

From these originates as an oddity in the product line a wine which has been given the name Edelleps. For all those who don't come from Alto Adige: in these parts, a Leps was the name that used to be given to a light wine. But later on, it took on the connotation of one that did not meet very high expectations.

"Earlier on, grapes that were not completely ripe were used in order to produce a very light wine which above all else was supposed to quench the thirst," explains winemaker Wieser, who adds, "Our Edelleps combines the advantages of a light wine with the demand for highest quality." In concrete terms, that means that the Edelleps has an alcohol content of less than 10 percent, has a refreshing effect, and quenches the thirst. So the linking of the pejorative "swill" with the adjective "noble" ultimately works, at least in South Tyrolean dialect.
Or at least fortunately, the wine is substantially better than its traditional name would belie.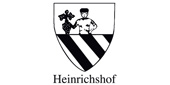 "Earlier on, grapes that were not completely ripe were used in order to produce a very light wine. Our Edelleps combines the advantages of a light wine with the demand for highest quality."
Klaus Wieser, winemaker at the Heinrichshof
Wine Varieties
Lagrein
Weißburgunder
Vernatsch
Gewürztraminer
Sauvignon Blanc
Goldmuskateller
Cabernet Sauvignon
Meet our Winegrowers
Character, passion and dedication for the wine