Tradition and Innovation
Dry climate and permeable soils: the best conditions for Burgundy
The combination of tradition and innovation: that is the credo according to which the Pohl family runs the Köfelgut in Castelbello. It has been in the possession of the family since 1786, and since 1970 grapes have been grown and wine has been made – thanks to the special climate on the Monte Mezzodì of the Val Venosta.

"The inner-Alpine dry climate in the Val Venosta and the permeable soils are suitable above all else for the Burgundy varieties, and thus Pinot Blanc, Pinot Grigio, and Pinot Noir, but also for Gewürztraminer," explains Martin Paul Pohl, who manages the family-run Köfelgut along with his wife Elisabeth and sons Maximilian, Leonhard, and Ferdinand.

And he adds, "In the warmest location of the vineyard, Cabernet Franc can also be made as a single varietal in good years." His vineyards are located on the steep slopes of Monte Mezzodì at an elevation of 600 meters. The grapes that are grown there end up in the estate's own winery, where they are made into natural wines. The calling cards are the Fleck Riserva Pinot Noir, which is aged for 24 months in small oak casks, and the late-harvest Gewürztraminer Spätlese.

In total, the production at the Köfelgut in Castelbello amounts to around 16,000 bottles of wine per year. Over the past fifty years, wine production has therefore turned into an important branch of the operation at the Köfelgut in Castelbello. "We are proud of our various pillars and our ecological diversity which goes to reinforce what we do in this age of climate change and monoculture," Pohl opines, also indicating the apple orchard and asparagus field on his land. In addition, another pillar was created in 1992 with the estate's own distillery in which grappa and brandy are produced – of course exclusively from the estate's own fruit.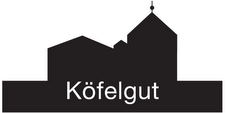 "The inner-Alpine dry climate and the permeable soils are suitable for the Burgundy varieties, and thus Pinot Blanc, Pinot Grigio, and Pinot Noir, but also for Gewürztraminer."
Marin Paul Pohl, Winzer am Köfelgut
Wine Varieties
Blauburgunder
Chardonnay
Weißburgunder
Gewürztraminer
Cabernet Franc
Monday - Saturday 8:00 - 19:00