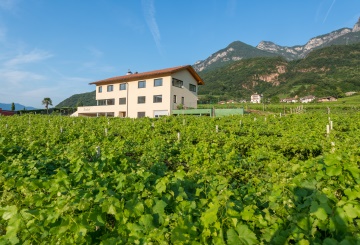 Lake Caldaro in a Glass
Classic varieties in a classic location
When Lake Caldaro is mentioned, those whose ears perk up are not just people who love a beautiful landscape, but above all else wine connoisseurs. At the Rösslhof, both will completely find what they are after: the former thanks to the ideal location of the estate winery right on the lake, and the latter because of the outstanding wines that are made at the winery.

It is Emma Ambach Psenner who has taken over the baton there and leads the estate winery today, which has been run by her family for generations. Building on this tradition, what is found in the product line of the Rösslhof are above all else the classic varieties such as Sauvignon Blanc, Schiava, and Lagrein. And for these, one clear guiding principle holds true: "It is a priority for us to best reflect the special landscape of Lake Caldaro, the location, and the climate in our wines," the winegrower says.

Wine connoisseurs can best be convinced that this is successful right on site. After all, the Rösslhof runs its own farmhouse wine bar at which it is possible not only to taste your way through the entire product line, but also enjoy doing so with traditional Tyrolean home cooking. And if the wines from Emma Psenner turn out to be convincing, they can be purchased at the winery shop. And whoever would like to know how they are made will enjoy an excursion through the vineyards. Nothing is left out in terms of what plays a role in the world of winegrowing.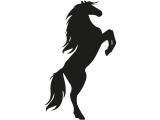 "It is a priority for us to best reflect the special landscape of Lake Caldaro, the location, and the climate in our wines."
Emma Ambach Psenner, winegrower at the Rösslhof
Spring & Fall: Wednesday - Sunday from 5pm
Summer: daily from 8am to 11am
Spring & Fall: Wednesday - Sunday from 5pm