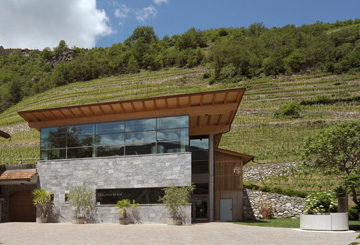 Good Wine Needs Character
Peter Wachtler works with passion "and a tiny bit of boldness"
"Good wine requires one thing above all else: character." This conviction leads Peter Wachtler with his work at the Taschlerhof in Bressanone. Since the early 1990s, this has consisted of making four white wines whose longevity, fruity bouquet, and a trace of the exotic have been attested to.

Wachtler himself asserts that the Taschlerhof at the southern part of Bressanone works "with the right portion of passion and a tiny bit of boldness." In plain language, that means that he is pleased to exchange information with his winegrowing colleagues throughout all of Europe, but he still follows his own path in the vineyard and the winery.
That all begins in the Taschlerhof's vineyards at an elevation of over 500 meters, where the not very fertile slate soils, southeastern exposure, and intense rays of the sun are ideal for white wines. Wachtler places great value here upon purposefully reducing the yields and only harvesting the grapes "at their absolute physiological maturity," since, "Only in that way are the quality and the typical characteristics of the extreme growing locations maintained."

At the Taschlerhof in Bressanone, the concentration is on four varieties: Sylvaner, Riesling, Kerner, and Gewürztraminer. Around 60 percent are matured in large acacia barrels, and around 40 percent in stainless steel tanks. "My young wines mature through late spring with constant contact with the fine yeast," Wachtler says, "and for that reason they are only ready to drink by late summer." Individual wines, as we learn, need time.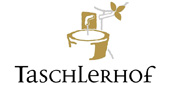 "My young wines mature through late spring with constant contact with the fine yeast. For that reason they are only ready to drink by late summer."
Peter Wachtler, winegrower at the Taschlerhof
Wine Varieties
Gewürztraminer
Sylvaner
Riesling
Kerner