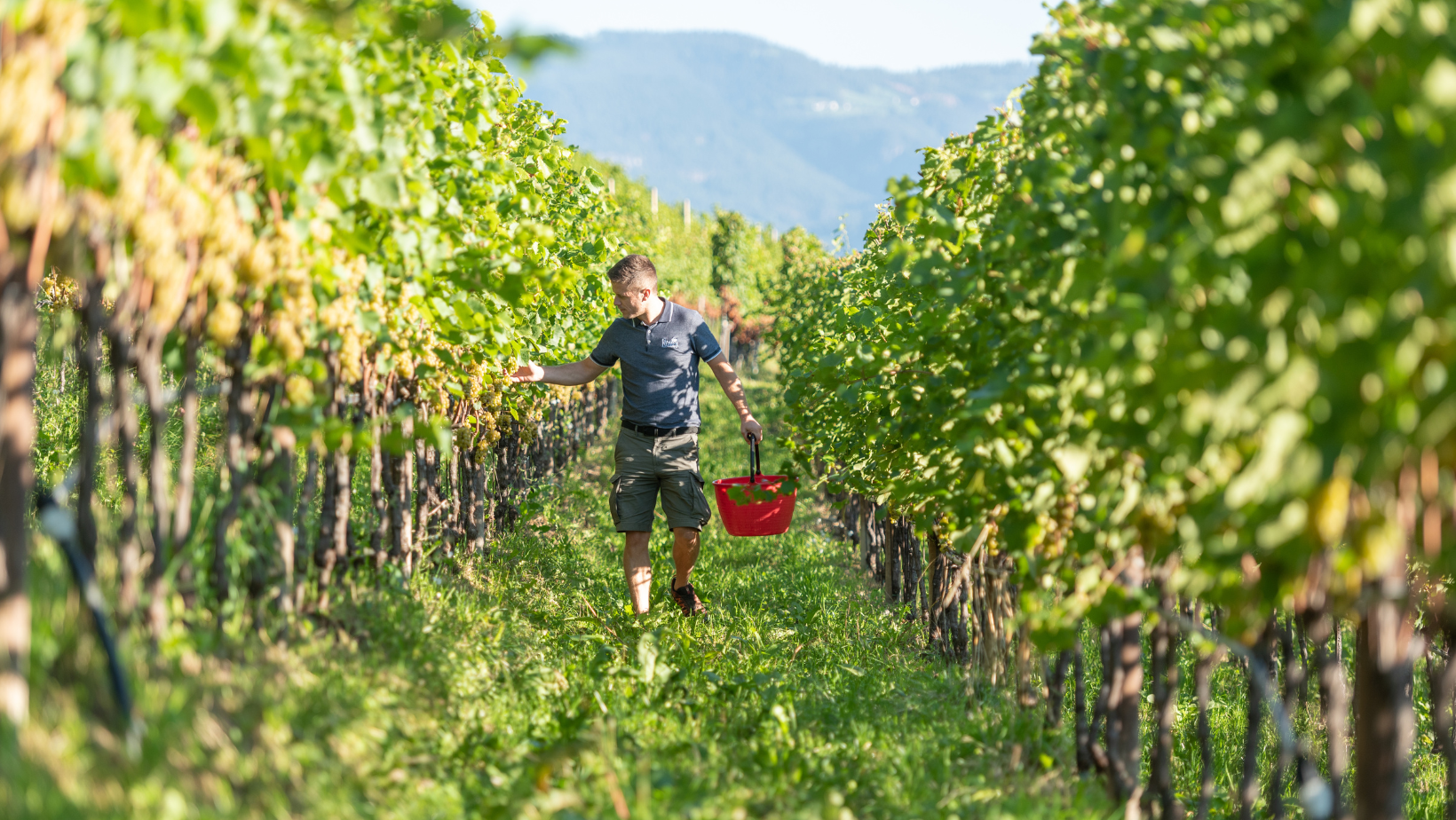 Tradition as a Foundation
Winegrowing on Historically Significant Terrain
Winegrowing in Appiano has no fewer than two thousand years of tradition. Two thousand years in which winegrowers of all eras have made use of the ideal location, the mild climate, and the fertile soils on the ridge near the Passo Mendola for growing grapes and making wine from them.

It is not surprising that such a lengthy tradition is anchored in the winegrowing operations and winegrower families. And at the Weinberghof, the Romen family does not constitute an exception. It is in the district of Appiano-Monte in which history and tradition become especially tangible, as there is a density here of manors, castles, and fortresses that knows no equal.

The Weinberghof in its typical Oltradige style joins in this tradition. The view from the terrace looks out on the surrounding countryside and the numerous vineyards – including those of the Romen family. "We make use of the ideal location here with numerous hours of sunshine that is especially beneficial to the maturing of the grapes," explains Alois Romen. "And during the night, katabatic winds provide cooler temperatures. These substantial temperature differentials between day and night are responsible for the prominent aroma of our wines."
But wine enthusiasts can convince themselves of this, and specifically right at the Weinberghof. Their own wines can be tasted here properly – in the winery which, with its old stone arches, is reminiscent of olden days. As one learns, tradition extends into the details.

"During the day, lots of sun and at night, the cool katabatic winds: there are the substantial temperature differentials that are responsible for the prominent aroma of our wines.
Alois Romen, winegrower at the Weinberghof
Wine Varieties
Blauburgunder
Weißburgunder
Vernatsch
Gewürztraminer
Sauvignon Blanc
Pinot Grigio