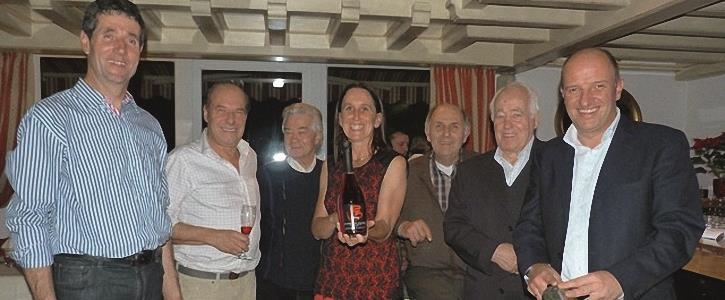 Old Knowledge, New Paths
Wines grown biodynamically and vinified innovatively
For thirty years, Franz Josef Pfeifhofer has dedicated himself to organic and biodynamic cultivation. At the organic Zollweghof Estate Winery in Lana, he makes wines of the highest quality from fungus-resistant varieties and creates completely new wines – including one with lemon balm.

The Zollweghof in Lana is a small, family-run winegrowing operation whose winery dates back to the fourteenth century. In these historical surroundings, winegrower Pfeifhofer matures his wines in old large wooden barrels and clay amphorae. In so doing, he uses long-established methods which only enhance the biodynamic cultivation at the estate. "My grapevines are fungus-resistant, so I hardly need to treat them: applying sulfur twice at the most suffices," Pfeifhofer says.

And doing all of the work in the vineyard by hand also fits in with this philosophy. And for the grower, there is no alternative, since the vineyard areas are so steep that work by machine would in any case be impossible.

As a winegrower, Pfeifhofer has set for himself the goal of making "great, modern top wines" from fungus-resistant varieties. And to do so, he is prepared to travel unconventional paths. His glowing rosé sparkling wine "Swing", for instance, is intended as an aperitif, while "Melissa gold" can be drunk as a digestive. "We have refined this wine with bee balm, thus combining the knowledge of organic wine with the knowledge of nature and herbs," Pfeifhofer says.
"This knowledge is ancient," he adds. And yet totally new.
"My grapevines are fungus-resistant, so I hardly need to treat them: applying sulfur twice at the most suffices."
Franz Josef Pfeifhofer, grower at the Zollweghof Organic Estate Winery
Every Thursday at 4pm with reservation request