Welcome to Bethlehem!
An historic estate run in a modern way
Welcome to Bethlehem! No, not the one you're thinking of, but rather in Termeno. In the local vernacular, its oldest quarter is called – yes, really! – Bethlehem, and that is where one of the oldest farmhouses is found in the winegrowing village in the south of Alto Adige: the Rynnhof. And even if there is an obligation to history, the operation is more than modern.

The historical estate "an der Rynnen" appears in a document for the first time in 1438. Not only is it located right in the middle of the vineyards of Termeno, at the time it was in fact at a watercourse from which its name is derived. The watercourse is no longer there today, but the vineyards are. And since 2011, they have been managed by Johann and Nathalie Bellutti strictly according to organic guidelines. "This method of cultivation and our connection to nature make our wines something special," Johann Bellutti says with conviction.

He was born at his parents' Rynnhof with its medieval heart of a building, the stone-framed window flanning, and rounded arch gates, and this is where he also discovered his calling for winegrowing. And he cultivates his career and his calling, as he himself says, "In the Termeno tradition and the carefree quality of young ideas."
And thus wines with great character come into being: Pinot Blanc, Lagrein, Schiava, and, it goes without saying for Termeno, Gewürztraminer. For them, for his products, Bellutti has coined a slogan that is as simple as it is catchy. He calls it plain and simply "Free Wines".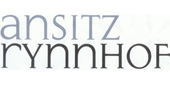 "The organic method of cultivation and our connection to nature make our wines something special."
Johann Bellutti, winegrower at the Rynnhof
Wine Varieties
Lagrein
Weißburgunder
Vernatsch
Gewürztraminer