A Storybook Ascent
From sharecroppers to successful estate winery owners
The family history of the Carlottos reads like a novel, with the dust cover blurb saying, "In three generations from sharecroppers to an estate winery dynasty." Ferruccio Carlotto takes responsibility for this today in Ora – right in the heart of the Alto Adige Pinot Noir cultivation zone.

The cornerstone for the family's success story was already laid by Umberto Carlotto as early as 1940 when he signed up as a sharecropper at the Schlosshof in Mazzon. As such, he did in fact work the estate under his own responsibility, but the financial risk lay with the proprietors – as did the profits. In spite of that, Umberto carried out his tasks with passion for fifty years, flanked at first by his brother and then by his son Ferruccio.

And the latter was also the one who ventured to make the leap into independence in 2000 – new millennium, new luck – along with his daughter Michela and on the basis of six hectares of winegrowing area in Ora. The two of them devote 70 percent of this area to Pinot Noir – and not by chance. "The north-south alignment of the vineyards and the soil with its clay content are good preconditions for a round, spicy Pinot Noir with pleasant tannin and fine tones of fruit," Ferruccio Carlotto explains.

Aside from the Pinot Noir, Lagrein makes up a quarter of the annual production of the Ferruccio Carlotto Estate Winery. His grapes grow on the rocky alluvial soils of the Rio Nero, while the winery's Schiava is raised in a small vineyard, also in Ora, that was planted in 2013. As a bow to tradition.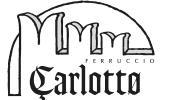 "The north-south alignment of the vineyards and the soil with its clay content are good preconditions for a round, spicy Pinot Noir."
Ferruccio Carlotto, head of the estate winery of the same name in Ora
Wine Varieties
Lagrein
Blauburgunder
Vernatsch