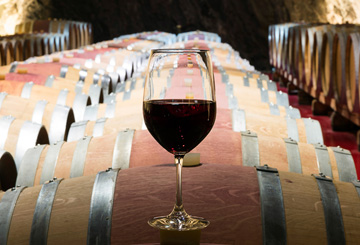 Wines with Everything in Order
The province of Alto Adige runs its own winery
The Laimburg Provincial Winery in Vadena is the estate winery of the Province of Alto Adige. It has a whole series of vineyards in every winegrowing region in the province, and it is affiliated with the Laimburg Research Center for agriculture and forestry. So its task is not just to produce outstanding wines, but also to test new paths for Alto Adige winegrowing.

In total, the Laimburg Provincial Winery manages around 20 hectares of grape growing areas at elevations from 200 to 750 meters. "For us, the main focus of our work is maintaining and improving the quality of grapes and wine," explains winemaker Urban Piccolruaz, "and, in so doing, it is necessary to test simple methods of management that save time and costs."

From the grapes that are grown that way, around 90,000 bottles of wine are made every year. A portion of them, the estate wines, are traditional vintage wines that are typical of the grape variety. "The Burgselektion wines, on the other hand, are individual and aged primarily in large oak barrels or else they are select wines," Piccoluraz says.

Since the early 1990s, barrels and bottles have been stored in a special cellar. "The opportunity basically presented itself to create the cellar in the porphyry rock of the Monte di Mezzo," the winemaker reminisces. In retrospect, this unconventional decision proved itself to be doubly advantageous: on one hand, a cellar was built in which the naturally constant room temperature prevails, while on the other hand, a huge amount of money could be saved in comparison to the classic new construction of a cellar. And because the Laimburg Provincial Winery is in fact just that, the winery of the province, the taxpayers were grateful.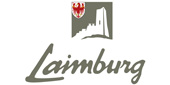 "For us, the main focus of our work is improving the quality of grapes and wine and, in so doing, it is necessary to test methods of management that save time and costs."
Urban Piccolruaz, winemaker at the Laimburg Provincial Winery
Wine Varieties
Lagrein
Blauburgunder
Müller Thurgau
Rosenmuskateller
Chardonnay
Weißburgunder
Vernatsch
Gewürztraminer
Sauvignon Blanc
Riesling
Goldmuskateller
Merlot
Pinot Grigio
Cabernet Sauvignon
Kerner
Monday - Friday 8.30am - 12pm and 1.30pm - 5pm
Vincerdetail.PartnerEN
Meraner Weinhaus
Vincerdetail.PartnerUS
Vitis Imports