The Line between Acting and Letting Go
Difficult compromises are the daily bread of winegrowers – including the Abrahams
"Working with nature means making compromises, compromises between acting and letting go. This balancing act is our daily challenge." Since 2011, Marlies and Martin Abraham have been walking along this narrow tightrope. Since that time, they have been growing grapes themselves in the vineyards of the Abraham Estate Winery in San Michele-Appiano, saying, "If we are successful with the balancing act, then great wines emerge."

For these "great wines", we can also thank the variety of locations that the Abraham Estate Winery has. Their vineyards are scattered between San Paolo, San Michele, and Cornaiano at elevations from 450 to 700 meters. And because every vineyard has its own special features, the Abrahams have seen to it that only the most suited grape varieties grow in each one.

And with the selection of them, they also go back to tradition. Thus the vineyard above San Paolo has been planted for more than sixty years with Pinot Blanc. The grapevines in Appiano also have deep roots. In the hamlet of Weißhaus, the grandfather of today's operator had already planted Pinot Blanc as early as 1955. And the small-berried Schiava grapes also grow between Appiano and Cornaiano on vines that are more than fifty years old.

So time seems to play a particular role at the Abraham Estate Winery. Because they take their time not only in the vineyards, but also inside the winery. Particular attention is paid to time: that, too, is part of the balancing act between acting and letting go.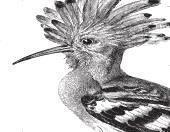 "The balancing act between acting and letting go is our daily challenge. If we are successful with it, then great wines emerge."
Martin Abraham, winegrower
Wine Varieties
Blauburgunder
Weißburgunder
Vernatsch
Gewürztraminer