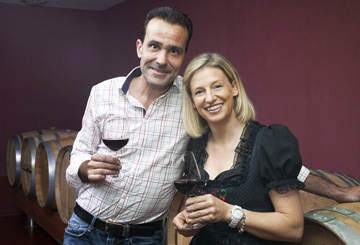 A Family Operation: Small, Fine, Broadly Structured
Vineyard, winery, and hotel: all in the same hands
The Innerleiterhof in Scena is a small, fine, broadly structured operation. In addition to the winegrowing operation, it also includes its own winery and a hotel. And as one can imagine about a small, fine operation, everything lies in the hands of a family: that of the Egger-Pichler family.

While Karin Egger-Pichler holds the scepter at the hotel, her husband Karl Pichler and her father Franz Egger are responsible for the estate winery at the Innerleiterhof. Its name is derived from "Leite", an expression in South Tyrolean dialect meaning a steep slope.

So at least in the vineyard, the name says it all. On 1.6 hectares at 450 meters above sea level in sun-drenched Scena up above Merano, Pinot Blanc and Sauvignon Blanc, Pinot Noir and Schiava, Lagrein and Merlot are all grown here. "For ten years, we have been working with our grapes in our own winery, and that, in turn, is in combination with our hotel," explains Karl Pichler.

Guests are offered such a unique experience and given that good feeling to be able to enjoy a wine whose transport path is measured not in kilometers, but rather in meters. From the vineyard to their own winery to the adjacent hotel.
What grows together goes together. Always in a small, fine, broadly structured family operation.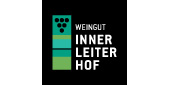 "For ten years, we have been working with our grapes in our own winery, and that, in turn, is in combination with our hotel."
Karl Pichler, winegrower at the Innerleiterhof
Wine Varieties
Blauburgunder
Weißburgunder
Vernatsch
Sauvignon Blanc
Every day from April - November
Every Thursday at 4.30pm iscription at the Tourist Association of Scena (+39 0473/495669)
Vincerdetail.PartnerEN
Meraner Weinhaus