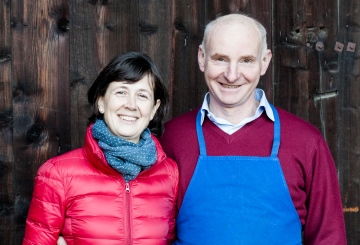 Music in the Bottle
The Mayr family has two passions: music and wine
Wine has been made for nearly four centuries at the Unterganzner-Hof on the eastern edge of Bolzano. So it is no wonder that wine has become the great passion of the Mayr family. But in addition to that, there is a second one: "We all love music, and each one of us plays an instrument or sings," says Josephus Mayr.

He runs the Mayr-Unterganzner Estate Winery in the tenth generation and also makes no secret of the fact that he profits from the preparatory work of his ancestors. Or, in more precise terms, from the selection of grapevines that was carried out with experience and a great deal of instinctive feeling. "Added to that is our precise work in the vineyard from pruning the vines to the late harvest and the gentle vinification in our own winery," says Mayr.

And the ideal location, one is inclined to add. After all, the Mayr-Unterganzner Estate Winery is located in the classic Santa Maddalena zone and benefits from an outstanding red wine climate, good aeration, many hours of sunshine, and alluvial soils that warm easily. "The high plant density, the advanced age of the vines, and the pergola training also make their contribution," the winegrower explains.

Thus what is created is Santa Maddalena as well as Lagrein that is rigorously matured in oak barrels that can age in the bottle for many years, classic wines that are still tirelessly honed. For example, making the cultivation more ecological is continuously pushed forward, and fungus-resistant vines are increasingly being planted. And where does Josephus Mayr see his estate winery in ten years? "In ten years, my son Josef will be running the estate. At that point, we will have been managing it for 401 years – hopefully with even better wines."

Never stand still – that, too, is family tradition.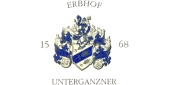 "In ten years, my son Josef will be running the estate. At that point, we will have been managing it as a family for 401 years – hopefully with even better wines."
Josephus Mayr, winegrower at the Mayr-Unterganzner Estate Winery
Wine Varieties
Lagrein
Chardonnay
Sauvignon Blanc
Cabernet Sauvignon
Kerner
Monday - Friday 8.30am - 12.30pm and 3.30pm - 7pm
Saturday 8.30am - 12.30pm
Vincerdetail.PartnerEN
Microclima - Totsuka Mayumi (AVICO RYOCO AKASAKA)
Vincerdetail.PartnerUS
Microclima - Totsuka Mayumi (AVICO RYOCO AKASAKA)