Almost Like Swords into Plowshares...
Originals filled with character in just 8,000 bottles per year
The history of the Pitznerhof in Cardano is almost like the story of beating swords into plowshares. The name "Pitzner" is a corruption of "Büchsner", referring to someone who makes shotguns who was active earlier at the farm. So for both pacifists and gourmands, that is good news, since at the Pitznerhof, they turned their back on tradition and made wine instead of weapons.

The brothers Markus and Thomas Puff are responsible for the wine production at the impressively 700 year-old Pitznerhof in Cardano at the entrance to the Valle Isarco. Their farmhouse lies at an elevation of precisely 350 meters, but the three hectares of grape growing areas are on steep slopes with deep, sandy weathered porphyry soils. "We attempt to integrate the local conditions and the microclimate into the production process in the best possible way," says Markus Puff.

And in the winery, there is also the underlying principle of working with the grapes gently. Thus the overall picture comes together of production that is close to nature along the entire chain. "We try to fulfill our responsibility by stressing nature as little as possible," Puff says.

This approach also forms the cornerstone for the quality of the wines from the Pitznerhof in Cardano. The product line includes Pinot Grigio, Pinot Blanc, Schiava, and Lagrein: potent, fine-structured white wines with pleasant freshness and a fine mineral-rich quality, but also spicy, pleasantly fruity, and lively reds.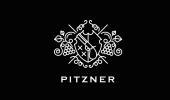 "Our wines are matured on the fine yeast, primarily in small and medium-sized oak casks, for at least eight months with the Terlano Classico and up to 32 months with the Lagrein Riserva."
Norbert Kofler, Kiemberger Estate Winery
Wine Varieties
Lagrein
Blauburgunder
Chardonnay
Vernatsch
Sekt
Gewürztraminer
Sauvignon Blanc
Goldmuskateller
Merlot
Pinot Grigio
Vincerdetail.PartnerEN
Südtirolgenuss - Feines aus Südtirol