An Homage to Fritz
Innovative line with a view toward the founder
"Fritz" was not just the first name of the founder of the Kupelwieser Estate Winery in Cortina sulla Strada di Vino. It is also the name of the fresh, youthful line of this estate winery. Through his passionate commitment, as early as the founding in 1878 Fritz Kupelwieser already paved the way for later developments, and his enthusiasm for people, nature, and environment can still clearly be felt even today.

Kupelwieser's wines clearly express the characteristics of the terroir and the varieties, whereby excellent soils, numerous hours of sunshine, and prominent temperature differentials between day and night are the guarantee for the constantly high quality. What is bottled is exclusively the core varieties that are typical for Alto Adige, the unambiguous representatives of their kind. Within that context, attention is paid to traditional processing and adherence to the strictest quality standards.

In "Fritz", the spirit of innovation of Kupelwieser is shown: stylish, tasteful bottles designs bring out the exquisite quality wines in an appealing, contemporary form. The connecting element is value. Which creates trust – as it did yesterday, so it continues to do so today.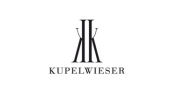 "Our goal is for our wines to express the characteristics of the location, the soils, the climate, and the varieties."
Peter Zemmer, winegrower at the Fritz Kupelwieser Estate Winery
Wine Varieties
Lagrein
Blauburgunder
Müller Thurgau
Chardonnay
Weißburgunder
Vernatsch
Gewürztraminer
Sauvignon Blanc
Riesling
Pinot Grigio
8 a.m. - 12 p.m. and 1.30 p.m. - 5.30 p.m.
Vincerdetail.PartnerUS
W.J. Deutsch & Sons Ltd