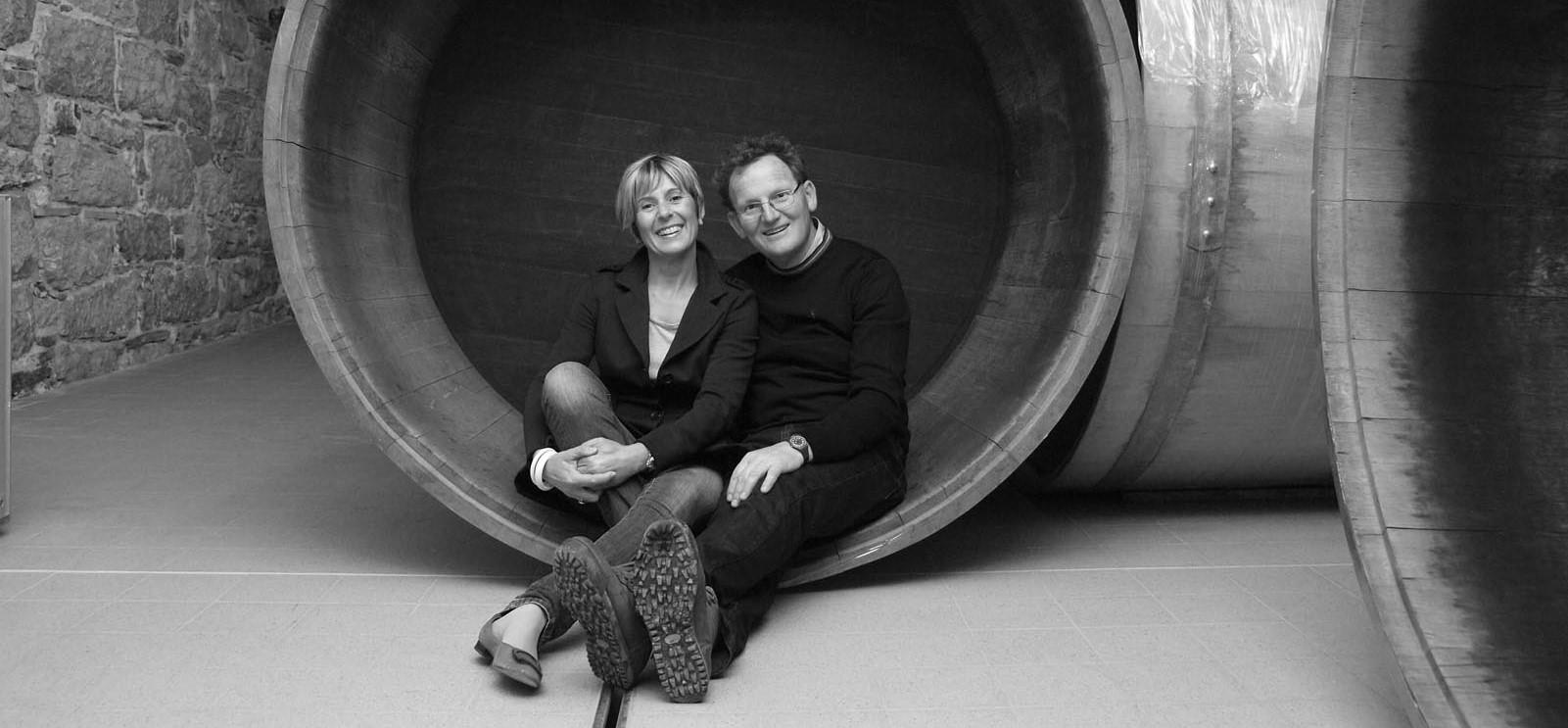 Wine Devoted to Owls
Wines from the Origin: Vines Have Deep Roots
For more than thirty years, Ignaz and Elisabeth Niedrist have been running their estate in Cornaiano, which lies in the midst of one of the classic winegrowing zones of our province and thus has the best conditions for the production of quality wines. The vineyards are located in three different cultivation areas: Cornaiano, Appiano-Monte, and Gries.

Although they are relatively close to each other, they differ fundamentally in their properties. Among other things, it is this contrast and variety which lend the wines their expression and excitement. "Our main attention goes to the soils and the particularities of the individual vineyards," says Ignaz Niedrist. "We try to bring soil, plant, and our actions into harmony. Work is done with great dedication, with attention to nature and in a sustainable way." Ignaz Niedrist, his wife Elisabeth, and their children Maria, Franz, and Johannes all make the effort to continue to educate themselves and use their knowledge in the best possible way. A great degree of intuition and intense experience in the vineyard are very important to them.

Work with the soil is done as gently as possible. And thus in the carefully renovated cellar of the Niedrist Estate Winery in Cornaiano, lively, harmonious wines with character are created. The red assortment includes Pinot Noir, Lagrein, Merlot, and Lago di Caldaro superiore. With the white wines, the Niedrist Estate Winery focuses on Pinot Blanc, Sauvignon Blanc, Chardonnay, and Riesling.

"Our main attention goes to the soils and the particularities of the individual vineyards. We try to bring soil, plant, and our actions into harmony."
Ignaz Niedrist, winegrower at the estate winery of the same name
Wine Varieties
Lagrein
Manzoni bianco
Blauburgunder
Petit Manseng
Syrah
Chardonnay
Weißburgunder
Vernatsch
Sauvignon Blanc
Riesling
Merlot
Pinot Grigio
Vincerdetail.PartnerEN
Meraner Weinhaus
Vincerdetail.PartnerUS
Oliver McCrum Wines
Petit Pois T/A Sussex Wine Merchants